Get Ready for Your Best Binge Ever— a healthy body weight for Life!
When It's On The Plate, It's Way Too Late!




~Flip Your Thoughts to Weight Loss
Coaching Pods with Cherie Meagher
Don't think YOU have one more diet in you, because you know you will only put it all back on…plus more? Because it's so hard and you feel so alone and it's NOT FUN! Are you starting to regain the weight back and don't seem to be able to get that drive to stop the pounds from stacking on again? Does your most recent relapse have you down for the count?
It's time to take your POWER back and flip YOUR thoughts into a whole new thought system that teaches you in real time through what your experiencing in YOUR life NOW. You won't have to shelve the rest of your life while you are becoming YOU!
You will learn how to not let your feelings and emotions set off the eater in you.




You will learn how to feel and use your feelings as your greatest guide back to your seat of power.




You will learn how to stop stuffing your feelings so you don't end up face down in a bag, bowl, and or basket!




Relapse happens every day in your mind but you no longer have to be afraid of it because you will have regained the Power of choice, YOUR seat of Power!
We will be dealing on the level where permanent change can only occur, where it is created…IN THE MIND.
You are not going to "lose" weight you are going to Shed-The-Dead-Weight the dead weight that has been shackled to the best part of YOU. You will learn to be comfortable and embrace the words "I'm gonna die!"…Because YOU ARE GOING TO DIE. Die to that false self. To that "FRACTURED SELF". You will make peace with the feeling that has stopped you each and every time you've gone out and tried to put a life together. And you will finally come to see that the terror of dialing down the food will come to feel no more significant than pulling off a Band-Aid…because it's time to rip that sucker off! Ie p…l
You will learn that "H.A.L.T."; Hungry, Angry, Lonely, Tired is way too late. You will identify YOUR own personal Halt so you always maintain the power of choice. You will be amazed and empowered that eating to self-medicate is not all that GOD has in store for you.
You will enjoy living with one problem at a time; thoughts not thighs, brains not bellies.
It's time to embrace a new dimension of When It's On The Plate, It's Way Too Late!
~Flip Your Thoughts to Weight Loss by understanding the concept of; THE FRACTURED SELF where our addiction grew up and out of. And learn to create and live with the United-Self.
Your Coaching Pod with the Pod Squad 24/7 Text Loop will link you through the week's ups and downs where you get individualized help on the messiness of our lives that drives us to eat. You will learn from each other and feel the intimacy of support as you move from wanting to doing. In Body, Mind, and Spirit!
Strategic Results Coaching Pods meet twice a week via the phone for 45 minute sessions with a maximum of 8 participants. You will feel safe enough to risk change. We can't fix what we won't face. We cannot change what we do not choose. We won't risk what we know we can't recover from!
"If you could have done it yourself, you would have!"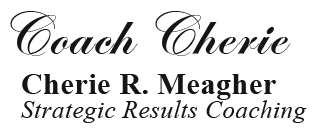 To learn more about the Coaching Pods with the Pod Squad 24/7 Text Loop: